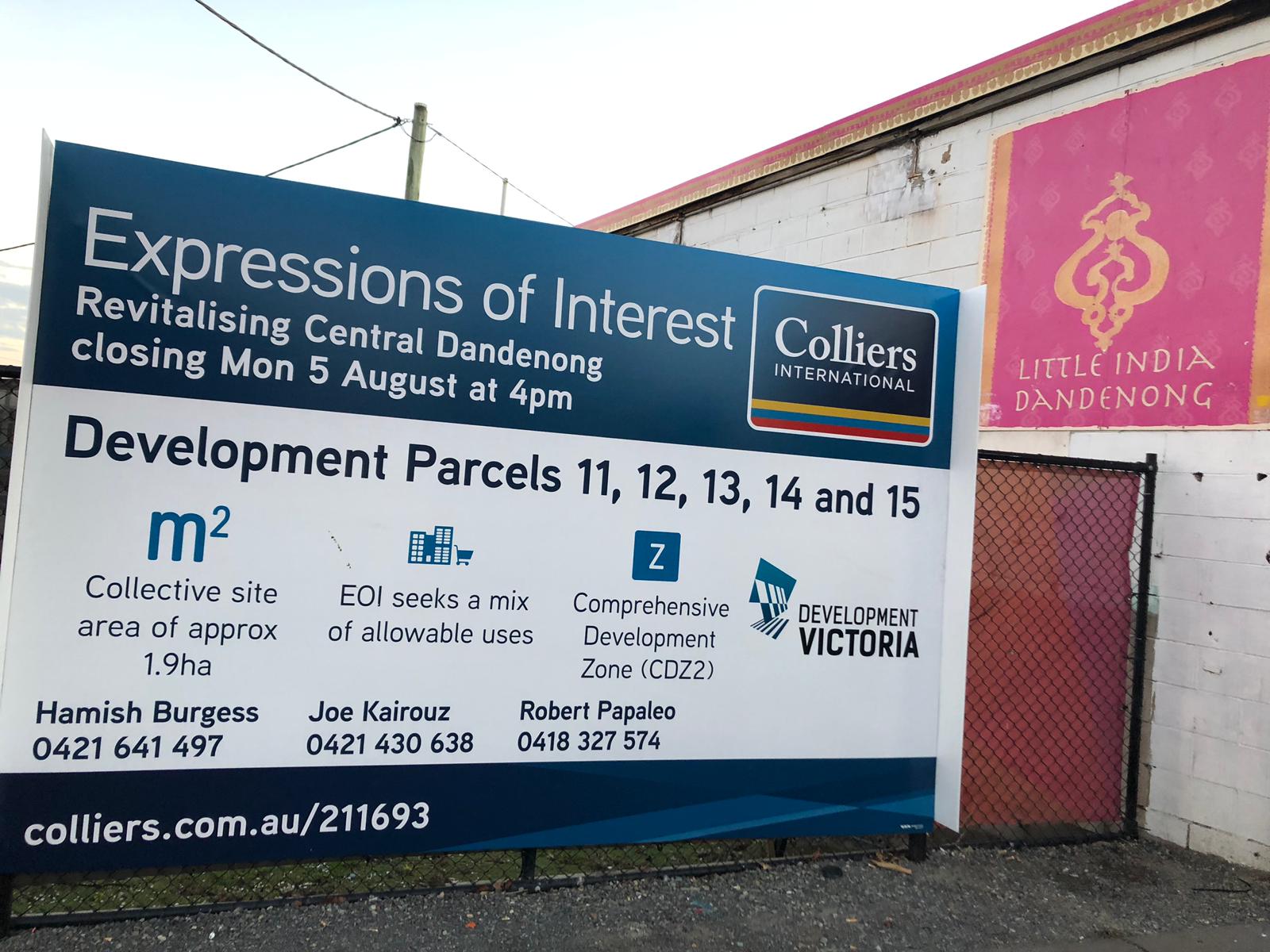 By Neeraj Nanda
MELBOURNE, 6 July: The land, next to the Dandenong Railway Station, including the Little India (Indian prescient) on Foster Street is likely to be part of a Victoria Government plan announced on 4 July, to redevelop as the 'New Central Dandenong' with construction starting 2023.
"Redevelopment of the 1.9-hectare site, bordered by Halpin Way, Cheltenham Road and Dandenong Railway Station, is expected to attract up to $100 million private sector investment in central Dandenong," says a media release from the office of The Hon. Gavin Jennibgs MLC, Minister for Priority Precincts.
Minister Gavin Jennings says, "From the centre of Dandenong, the benefits of renewal will resonate throughout this vibrant and fast-developing community and we're proud to be leading such an important initiative."
Talking to SAT, Foster Street Traders Association (Little India Prescient) President Mr. Shahid Syed says, 'this decision will hurt business and to discuss the issue the traders are holding a meeting on 9 July to give their response."
The media release further says, "Subject to a developer being appointed in 2020, construction would start in 2023. The Revitalising Central Dandenong project represents a $290 million investment by the Victorian Government which has enabled close to $700 million in private investment, creating and supporting jobs across the wider Dandenong region."
Member for Dandenong Gabrielle Williams says, "The Revitalising Central Dandenong project is transforming Dandenong, enabling the city to continue to grow and
meet the needs of the community."
"We will work with local businesses and the community every step of the way as we deliver the next phase of this exciting project."
The Little India prescient issue in Dandenong has been a hot potato with Little India traders opposing redevelopment plans many years back when the state was ruled by the Coalition led by Premier Ted Baillieu and the now Premier Hon. Daniel Andrews being the opposition leader.
An agitation by Little India traders supported by the Indian/South Asian communities to save Little India culminated into a rally in front of the Victorian Parliament. Subsequently, Hon. Daniel Andrews became the Premier and pledged to help Little India and its traders with many announcements.
It now remains to be seen what stand the Little India traders take and how the Andrews Labour government responds to it.